Social responsibility at AMPri
---
We, the AMPri Handelsgesellschaft mbH, are aware of the social commitment, the environmental idea and a rule-abiding cooperation as supporting pillars of our society. In this article, we present some of our heartfelt projects that we support with passion.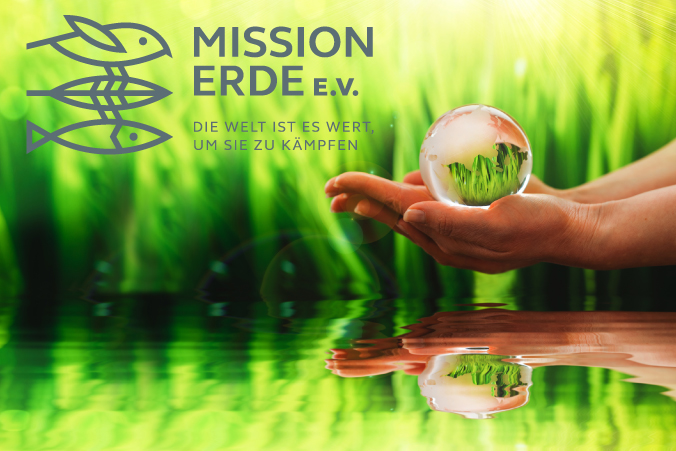 Our mission at "Mission Erde e.V."
We support the association "Mission Erde e. V.". We do this for a good reason. In addition to our health, which is strongly dependent on our environment, our living spaces, it is important to protect all living creatures and nature. If we lose sight of this, even the best hygiene protection will not help us. Because we coexist. One goes hand in hand with the other. Without a protected and healthy environment, we no longer have a habitat. Preserving biodiversity, actively protecting habitats, inspiring people for the beauty of nature - these are all missions that "Mission Erde e. V." is committed to.
The idea for the association came from Robert Marc Lehmann. Robert Marc Lehmann is a marine biologist, research diver and a multi-award-winning photographer and cameraman. The scientist and adventurer has already travelled to 120 countries and supports animal and environmental protection projects worldwide. Robert brings back photos and film footage from his adventures around the world that show us not only the beauty of nature but also the impact of human activity and the effect on animals and their habitats - always with the intention of changing people's awareness and bringing about solutions.
With the support of the association, Robert uses his skills and expertise to implement animal and conservation law worldwide. From undercover operations against illegal animal traffickers, to school projects, to helping the navy control fishing licences off Africa's coast. For him, the welfare of the animals is always in the foreground in all his projects and for this he goes to his limits - physically and mentally.
Our common goal is to make our world a little bit better, a little bit greener, and to sensitise as many people as possible not to shirk their responsibility and to do their part to fulfil this truly great task.